March 6, 2023
Honoring the Women Who Have Shaped the Trucking Industry
Part 1

Women have played an integral role in shaping the trucking industry. From the early days of the industry to today, female truck drivers have been making a significant impact on this male-dominated field. This Women's History Month, we take a look at some of these women who have made their mark in the trucking industry and how they are inspiring future generations of female drivers. We also explore how their work has helped to create better opportunities for all women in this sector.
This week, we celebrate Lillie Drennan!
Lillie Elizabeth Drennan: 1897 - 1974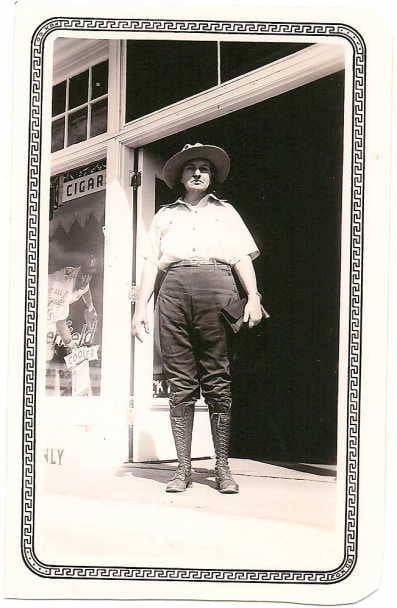 Lilie dropped out of school in the fifth grade. At the age of thirteen, she obtained employment as a telephone operator; by the time she was twenty-two, however, she had lost most of her hearing ability, probably as the result of scarlet fever suffered some years earlier; she wore a hearing aid throughout most of her adult life. She and her second husband started a trucking business in March 1928, primarily to take advantage of an oil boom near Hempstead. They purchased their first truck, a used, open-cab Model-T Ford, which her husband drove. As their business rapidly prospered, they bought a second truck, a closed-cab Chevrolet driven by Lillie. Later they added other trucks and hired additional drivers. After their divorce in 1929, Lillie became the sole owner of the Drennan Truck Line, and until 1934, a soft-drink bottling plant in Hempstead that the couple had also acquired.
Lillie received her commercial truck-driver's license in 1929 after the Railroad Commission began supervising the motor-freight business in the state. Commission examiners appeared reluctant to grant her a license, contending that her hearing impairment would make her a safety risk. But Lillie perceived sex bias and effectively argued her case, based on her driving record: "If any man can beat my record I'll just get out of here."
She operated the Drennan Truck Line for nearly twenty-four years and withstood opposition from unfair competitors, dishonest shipping clerks, and others who believed that a woman lacked the fortitude to manage a trucking company. She and her drivers, most of whom were black men, hauled oilfield equipment, explosives, soft drinks, and general freight throughout East Texas, braving mud and ice. On occasions, Lillie drove over forty-eight-hour stretches with virtually no sleep or rest, but apparently, she never had an accident. Joe Carrington, a well-known insurance carrier for Texas trucking companies, wrote in 1946 that he knew of "no other truck owner" who enjoyed a safety record comparable to Lillie's. Carrington also praised the excellent reputation of her other drivers. Lillie received safety awards from the Railroad Commission and the Texas Motor Transportation Association. She also demonstrated her driving skills as a guest participant on a Texas Motor Transport Association "Roadeo" obstacle course at the state fairgrounds in Dallas in September 1950.
Lillie Drennan achieved national fame for her colorful personality. Attired in her khaki pants and shirt, laced work boots, and a ten-gallon hat, she placed a loaded revolver by her side when she drove, although she never used it. She insisted upon training every driver she hired; she sometimes kicked her employees in the seat of their pants and threatened, in her foghorn voice, to "pistol-whip" or "brain them with an iron bar" for violating her rules. When criticized for her cursing, she responded, "Me and God have an understanding." During World War II the United States Army praised Lillie's success in its recruiting campaign to attract women truck drivers for the quartermaster corps.
During her long career Lillie received media attention in periodicals, newspapers, and radio broadcasts. In 1943 she visited Hollywood, where the Los Angeles Times hailed her as a "dry land Tugboat Annie." Although Lillie entered into negotiations for a movie based upon her life, the production apparently never occurred. On May 17, 1946, the Hempstead News dedicated a special oversized edition to Lillie, whom a trucking trade publication described as "a twentieth-century pioneer who has all the color of an Annie Oakley, and who lives the life of a hard-hitting frontiers-woman." The city of Hempstead, sometimes known as Six-Shooter Junction, honored Lillie with a banquet on Six-Shooter Junction Day, May 23, 1946; such luminaries as Texas Department of Public Safety director Homer Garrison and future governor Beauford Jester attended.
As an amateur horticulturist, Lillie wrote newspaper articles in the Hempstead News about flowers and their culture and became a member of the Texas Women's Press Association in 1939. She also was a member of the Texas Transportation Association and an honorary member of the Houston Freight Carriers Association. She delivered lectures to students at Prairie View A&M College (now Prairie View A&M University) about her experiences in trucking. She sold Drennan Truck Line in September 1952 and operated the Six Shooter Junction Novelty and Package Store on U.S. Highway 290 in Hempstead afterward. Lillie died in Hempstead on September 10, 1974, and was buried in the Hempstead Cemetery.
This Blog post was written by: Paul M. Lucko | https://www.tshaonline.org/handbook/entries/drennan-lillie-elizabeth-mcgee